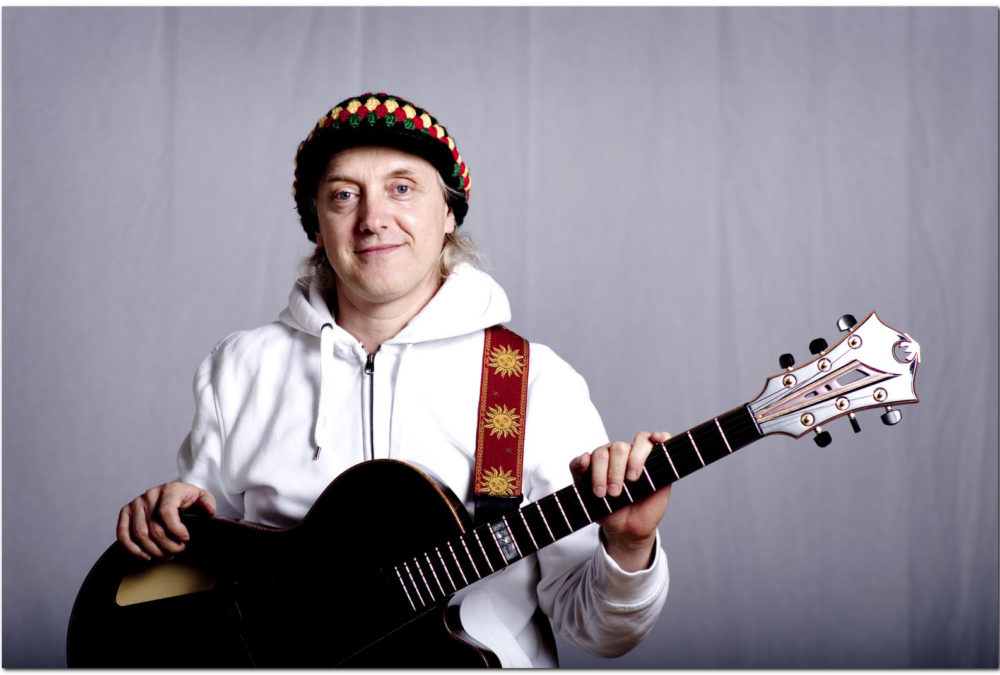 Ratko Zjaca
Ratko Zjaca is an award winning guitarist, composer and recording artist with many critically acclaimed recordings under his name has recorded and performed with some of the most influential musicians in jazz and modern improvised music. He is an innovative musician, who is widely recognized as a technically advanced guitarist. He is known for being a relentless individualist, which is evidenced in his improvisational style. Ratko has had a prolific and extensive session history as a recording guitarist having played on many released recordings. He is a highly versatile player covering many areas of music but is best known for his work in the modern jazz and improvisation idiom. Ratko has released a number of albums as leader and sideman.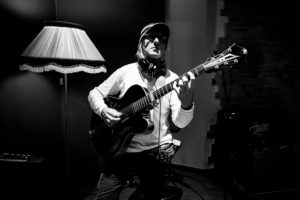 Ratko Zjaca is considered a very gifted stylist, assumes many roles in his macrocosm of music: contemporary guitarist, composer, performer and educator. His unique musical vision absorbs and reflects all manner of music while retaining an enviable individualism and high quality craftsmanship that can span from quiet intimacy to searing intensity. Diverse musical backgrounds, which include jazz, world music, and free improvisation. He has been working on original compositions  as well as crafting beautiful and haunting improvisations. He invented a unique style that is fearless, ambitious and volatile. He studied and graduated from Zagreb University. In his drive for the necessary knowledge and the enormous need for studies he sought his refuge in The Netherlands at the Rotterdam Conservatory. There he could get teachings by well-known masters. He also followed masterclasses and personal courses with Joe Pass, Jim Hall, Pat Metheny, Mike Stern, Bob Brookmayer, John Abercrombie, Mick Goodrick, Hariprasad Chaurasia and others.
Unlike some of his colleagues Ratko is not focusing only on saxophone phraseologies, but is continuously expanding the guitar's vocabulary within today's world of music. Whilst improving his performance to create his typical own sound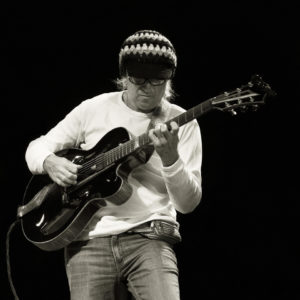 and style, Ratko as a gifted teacher with a loaded teaching schedule, is capable of transposing most advanced phrases and concepts into structures, suitable for every musician. He gives master classes all around the world for guitar and fretless guitar, in countries like Slovenia, the Netherlands, France, Croatia and the United States.
After completing his study at the Rotterdam Conservatory where he studied jazz guitar, composition and Indian classical music, he also studied at New York University School of Music. He started to work with own group and with American trumpet veteran Benny Bailey group. Ratko participated at many international festivals and has been booked for the major club dates at the European and American scene. Ratko has constantly made major efforts to enrich his experience with appearances and recordings. He was also performing and recording with Benny Bailey, Gary Peacock, Reggie Workman, John Patitucci, Al Foster, Jimmy Cobb, Steve Gadd, Antonio Sanchez, John Riley, Alvin Queen, Ron Carter, Randy Brecker, Miroslav Vitous, Jeff Tain Watts, Adam Nussbaum, Kirk Lightsey, Simone Zancini, Anders Bergcrantz, Shawnn Monteiro, Denise Jannah, Renato Chicco, Stefano Bedetti, etc.